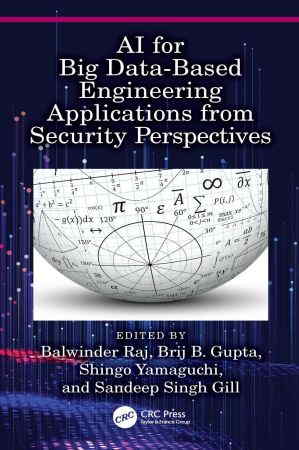 AI for Big Data-Based Engineering Applications from Security Perspectives
Length:

246

pages
Edition:

1

Language:

English

Publisher: CRC Press
Publication Date: 2023-06-30
ISBN-10:

1032136138

ISBN-13:

9781032136134
Description
Artificial intelligence (AI), machine learning, and advanced electronic circuits involve learning from every data input and using those inputs to generate new rules for future business analytics. AI and machine learning are now giving us new opportunities to use big data that we already had, as well as unleash a whole lot of new use cases with new data types. With the increasing use of AI dealing with highly sensitive information such as healthcare, adequate security measures are required to securely store and transmit this information. This book provides a broader coverage of the basic aspects of advanced circuits design and applications.
AI for Big Data-Based Engineering Applications from Security Perspectives is an integrated source that aims at understanding the basic concepts associated with the security of advanced circuits. The content includes theoretical frameworks and recent empirical findings in the field to understand the associated principles, key challenges, and recent real-time applications of advanced circuits, AI, and big data security. It illustrates the notions, models, and terminologies that are widely used in the area of Very Large Scale Integration (VLSI) circuits, security, identifies the existing security issues in the field, and evaluates the underlying factors that influence system security. This work emphasizes the idea of understanding the motivation behind advanced circuit design to establish the AI interface and to mitigate security attacks in a better way for big data. This book also outlines exciting areas of future research where already existing methodologies can be implemented. This material is suitable for students, researchers, and professionals with research interest in AI for big data–based engineering applications, faculty members across universities, and software developers.
To access the link, solve the captcha.