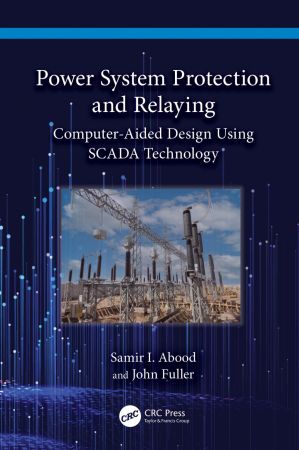 Power System Protection and Relaying: Computer-Aided Design Using SCADA Technology
Length:

382

pages
Edition:

1

Language:

English

Publisher: CRC Press
Publication Date: 2023-09-29
ISBN-10:

1032495502

ISBN-13:

9781032495507
Description
This textbook provides an excellent focus on the advanced topics of the power system protection philosophy and gives exciting analysis methods and a cover of the important applications in the power systems relaying. Each chapter opens with a historical profile or career talk, followed by an introduction that states the chapter objectives and links the chapter to the previous ones, and then the introduction for each chapter. All principles are presented in a lucid, logical, step-by-step approach. As much as possible, the authors avoid wordiness and detail overload that could hide concepts and impede understanding. In each chapter, the authors present some of the solved examples and applications using a computer program.
Toward the end of each chapter, the authors discuss some application aspects of the concepts covered in the chapter using a computer program.
In recognition of requirements by the Accreditation Board for Engineering and Technology (ABET) on integrating computer tools, the use of SCADA technology is encouraged in a student-friendly manner. SCADA technology using the Lucas-Nulle GmbH system is introduced and applied gradually throughout the book.
Practice problems immediately follow each illustrative example. Students can follow the example step by step to solve the practice problems without flipping pages or looking at the book's end for answers. These practice problems test students' comprehension and reinforce key concepts before moving on to the next section.
Power System Protection and Relaying: Computer-Aided Design Using SCADA Technology is intended as a textbook for a senior-level undergraduate student in electrical and computer engineering departments and is appropriate for graduate students, industry professionals, researchers, and academics.
The book has more than ten categories and millions of power readers. It can be used in more than 400 electrical engineering departments at top universities worldwide.
Based on this information, targeted lists of the engineers from specific disciplines include the following:
Electrical, computer, power control, technical power system, protection, design, and distribution engineers
Designed for a three–hours semester course on "power system protection and relaying," the prerequisite for a course based on this book are knowledge of standard mathematics, including calculus and complex numbers.
To access the link, solve the captcha.